Ad Astra
PG, Sci-Fi/Fantasy, 122 min
Ad Astra Trailer
U.S. Army Corps engineer and astronaut Roy McBride (Brad Pitt) embarks on a search across the galaxy for his long-lost scientist father, Clifford McBride (Tommy Lee Jones), who didn't return from a mission to find alien life 16 years earlier.
Despite having been declared dead many years ago, Clifford may actually be alive, and he could be connected to a series of mysterious explosions and a top-secret military project. As Roy makes his way across a series of increasingly dangerous outposts on the Moon and Mars, forces converge to stop him from finding answers to his father's failed mission, while another impending explosion threatens to destroy life as we know it.
Angel Has Fallen
14A, Action/Adventure, 120 min

Angel Has Fallen Trailer
During an assigned fishing trip with President Allan Trumbull (Morgan Freeman), Mike Banning (Gerard Butler) is promoted to Director of the Secret Service. During the same fishing trip, drones suddenly appear in the sky, dropping bombs on the security detail on shore. Banning saves Trumbull's life by telling him to dive deep into the water, before the boat he's on is blown up.
The news quickly leaks to the media that an assassination attempt has been made on the President of the United States. Banning winds up in the hospital, where he's handcuffed and told he's under arrest for orchestrating the attempt. Unable to convince anyone that he's being set up, Banning goes on the run to prove his innocence. He tracks down his reclusive father (Nick Nolte) to ask for help in his mission to find the real culprits behind the assassination attempt and to save Trumbull from them.
Brittany Runs a Marathon
14A, Comedy, 103 min

Brittany Runs a Marathon Trailer
At 27, New Yorker Brittany Forgler (Jillian Bell) is a partier who knows how to have a good time. However, when her late nights and alcohol consumption begin to catch up to her, she goes to a doctor looking to score some Adderall to help her keep up her unhealthy ways. Instead, the doctor suggests she start exercising and drop 55 pounds if she doesn't want to keep on being obese, warning her that her inactivity and extra weight will cause health problems in the near future.
Brittany decides to join a gym, but when she discovers how much gym fees are, she chooses to start running instead, because it doesn't cost anything. Brittany laces up her shoes and discovers all she can run is one block. However, the next day she runs two blocks—soon she finds she can run a mile. With renewed confidence in herself, Brittany sets her sights on an inspirational new goal: to run the New York City Marathon.
Showtimes:
Wed - Thu
12:30 3:00 5:30 8:00 10:35
Downton Abbey
PG, 122 min

Downton Abbey Trailer
A big screen adaptation of the television series about the lives of the Crawley family and the servants who work for them at the turn of the 20th century in an Edwardian English castle.
It's now 1927 and the Lord and Countess of Grantham (Hugh Bonneville, Elizabeth McGovern) receive word that the King and Queen of England are coming to visit Downton Abbey. The servants begin polishing and cleaning every surface in anticipation of the royal visit, while Lady Edith (Laura Carmichael) returns to Downton Abbey with her daughter Marigold, and her husband, Bertie Pelham (Harry Hadden-Paton).
However, when Lady Mary (Michelle Dockery) feels that Thomas (Robert James-Collier) is unprepared to handle the job of Head Butler during the royal visit, she goes to find their retired butler Carson (Jim Carter), to convince him to return to service at Downton Abbey.
Extra Ordinary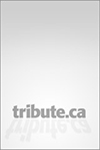 The film tells the story of Rose, a sweet and lonely small town driving instructor who must use her supernatural 'talent' to save the daughter of a local man from a washed up rock-star looking to use her in a satanic ritual that will reignite his fame.
Gemini Man
PG, Action/Adventure, 117 min
Gemini Man Trailer
After a hit that has him questioning the target he was given and whether it was a political hit rather than his usual assignments of taking out people who commit evil, elite assassin Henry Brogan (Will Smith) decides it's time to retire. The problem is, his final hit was purely political and when Henry starts asking questions and discovering the truth, the higher ups decide they need to put a stop to him.
Meanwhie, Henry realizes his interactions with a young woman named Danny (Mary Elizabeth Winstead) have put a target on her as well, so he convinces her to go on the run with him. They get help from Henry's wealthy and powerful friend Baron (Benedict Wong), but when they discover a younger version of Henry was cloned years earlier as a way to defeat him if the need ever arose, their quest to survive becomes all the more difficult. Henry has a hard time convincing his clone, named Junior (Will Smith), to join him, which results in the two battling it out. Henry must do whatever he can to save himself and his friends from his younger self.
Gemini Man 3D
PG, 117 min

Gemini Man 3D Trailer
Elite assassin Henry Brogan (Will Smith) faces his biggest threat: a younger clone of himself.
Jexi
14A, Comedy, 84 min

Jexi Trailer
Phil (Adam Devine) has a major dependency issue - he's addicted to his phone. He has no friends, he has a job writing pop culture "Top 10" lists, and his love life is non-existent. But his Facebook status is about to change. When he is forced to upgrade his phone, the latest model comes with an unexpected feature...Jexi (Rose Byrne) – an A.I. life coach, virtual assistant and cheerleader.
With her help, Phil begins to get a real life. But as he becomes less dependent on his phone, Jexi's artificial intelligence morphs into a tech nightmare determined to keep Phil all to herself, even if it means ruining his chances of finding success.
Showtimes:
Wed - Thu
12:45 3:10 5:45 8:10 10:40
Joker
14A, Drama, 122 min

Joker Trailer
Arthur Fleck (Joaquin Phoenix) lives with his frail mother, Penny Fleck (Frances Conroy), and devotes himself to caring for her. He wants to live up to her nickname for him—Happy. During the day, he paints his face and works as a clown through a service called Ha-Ha's, but he dreams of being a stand-up comic. He tries to learn from watching other comics, listening to their tone and timing in an effort to replicate it. Unfortunately, others don't relate to what he finds funny.
Insecure and awkward, Arthur has difficulty relating to others. As he struggles to find a connection in Gotham City's fractured society, the toxic environment wears at him—the lack of compassion and empathy, the loss of civility—especially after he's bullied by teens on the street. Caught in a cyclical existence between apathy and cruelty, Arthur makes one bad decision after another, cementing his destiny and setting off a chain reaction of escalating events.
Showtimes:
Wed - Thu
12:30 1:00 3:00 3:30 4:00 6:00 6:30 7:00 9:00 9:30 10:00
Joker: The IMAX Experience
14A, Drama, 122 min

Joker: The IMAX Experience Trailer
Arthur Fleck (Joaquin Phoenix) is a man struggling to find his way in Gotham's fractured society. A clown-for-hire by day, he aspires to be a stand-up comic at night…but finds the joke always seems to be on him. Caught in a cyclical existence between apathy and cruelty, Arthur makes one bad decision that brings about a chain reaction of escalating events in this gritty character study.
Midsommar: The Director's Cut
18A, 171 min

Dani (Florence Pugh) and Christian (Jack Reynor) are a young American couple with a relationship on the brink of falling apart. But after a family tragedy keeps them together, a grieving Dani invites herself to join Christian and his friends on a trip to a once-in-a-lifetime midsummer festival in a remote Swedish village. What begins as a carefree summer holiday in a land of eternal sunlight takes a sinister turn when the insular villagers invite their guests to partake in festivities that render the pastoral paradise increasingly unnerving and viscerally disturbing. From the visionary mind of Ari Aster comes a dread-soaked cinematic fairytale where a world of darkness unfolds in broad daylight.
Rambo: Last Blood
18A, Action/Adventure, 89 min

Rambo: Last Blood Trailer
Having settled down in Arizona on a horse ranch, John Rambo (Sylvester Stallone) has retired, only taking part in rare voluntary rescue missions in the area. Living with him are a family friend, Maria (Adriana Barraza), and her granddaughter Gabrielle (Yvette Monreal).
However, when Gabrielle travels to Mexico to look for her runaway father, she's abducted by a sex trafficking cartel. Rambo must confront his past and unearth his ruthless combat skills to exact revenge in a final mission.
A deadly journey of vengeance, RAMBO: LAST BLOOD marks the last chapter of the legendary series.
The Peanut Butter Falcon
PG, Action/Adventure, 93 min

The Peanut Butter Falcon Trailer
Zak (Zack Gottsgagen), a young man with Down syndrome, runs away from a residential nursing home with the help of his crochety roommate (Bruce Dern), to follow his dream of attending a professional wrestling school run by his idol, Clint (Thomas Hayden Church), a.k.a. The Salt Water Redneck. Eleanor (Dakota Johnson), the volunteer who was in charge of Zak, goes after him to bring him back.
However, Zak meets up with a drifter named Tyler (Shia Labeouf) and convinces him to let him tag along, and soon, the two become friends. Tyler, who just lost his brother, decides to help Zak, and teaches him essentials such as how to swim and shoot. He also promises to drop Zak off at The Salt Water Redneck's wrestling school. The two build a raft and set off on their way.
Witches in the Woods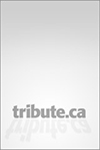 Zombieland Double Feature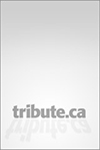 Zombieland: Double Tap
Action/Adventure, 99 min

Zombieland: Double Tap Trailer
In this sequel to Zombieland, zombie slayers Tallahassee (Woody Harrelson), Columbus (Jesse Eisenberg), Wichita (Emma Stone) and Little Rock (Abigail Breslin) are back after 10 years, ready to kick butt.
They must face evolved zombies, human survivors and most of all; they have to face the growing pains of their own snarky, makeshift family.